Social Chat App WhatsApp is Good for MLM
In this article, you will see in detail how I used WhatsApp to chat with my old classmate. I intend to interest her to operate a Cosway store.
I am so happy to reafirm with confidence about the usefulness of WhatsApp after using it for almost a year now. This relatively new and free social chat app WhatsApp is such a fantastic productivity tool for building the MLM biz.
In the past, keeping in touch with friends and relatives are hard to do especially when we are separated by longer distance.
And it is very awkward when we go into MLM and want to start to see old friends and relatives that we have not keep in touch for a long time.
With WhatsApp, you can begin to keep in touch with people easily. With more engagement through WhatsApp, you begin to build better relationship with old friends and relatives. These pave the way for you to build your MLM biz with them productively.
WhatsApp is especially effective in the initial prospecting works.
This would boost your productivity for the first initial chat with any prospect to see their response to your MLM business idea or products before you proceed to the next step of further engagement.
You can do a number of casual WhatsApp chats.
From these casual chats, you can make some filtering about their interests before meeting the prospect in person. This saves time and effort, so that we only focus on better prospects before seeing them in person.
If you are comfortable with WeChat, you can apply the same idea and use it like WhatsApp.
How to use WhasApp To Build Your MLM Biz:
1. Warming up with out of touch old friends and relatives.
2. Sending hello and greeting messages to all newly met friends.
3. Create WhatsApp Groups to engage and create value to members.
4. Create Chat Group for prospecting potential Cosway members with your uplines.
5. Create WhatsApp Group to support your customers.
6. Create WhatsApp Group for your team.
7. Create WhatsApp Groups for former school classmates.
8. Create WhatsApp Group for Interest Groups
Top Productivity with Web Version of WhatsApp
I use the web version of WhatsApp with my laptop most of my time in my Paper N Pen shop. This is so productive and effective. It saves me tons of time.
There are numerous productivity tools and softwares I use with my laptop. The web version of WhatsApp allows me to mobilize all these tools to be more productive.
The suite of productivity tools and softwares are Trello, Evernote, FileMaker Pro, Excel, Powerpoint, Illustrator, Photoshop, Dreamweaver and Mindmeister.
Old Ways of MLM Prospecting
I remember that when I got into the Amway MLM for the first time seriously in 2002, the methods to do the MLM biz is very much by meeting prospects in person to person.
This is very time consuming and not effective. We wasted so much time in meeting prospects that we didn't realize that have no slightest interest in the MLM biz.
Now WhatsApp changes all these. WhatsApp is very effective and really make you very productive in building your MLM biz.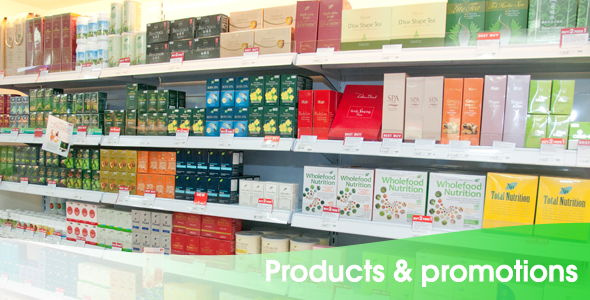 Why am I so excited about prospecting for potential Cosway Store Operator?
Cosway is a MLM biz. The sales volume of individual Cosway member is relatively low when compare with Cosway member who operates the Cosway Store.
The sales volume per month could range from RM10k to 200K for each store.
The sales from the MLM network that come from the member who operates Cosway Store could range from 20% to 50% of the gross sales.
Imagine the huge bonuses that you may derive from these huge sales volumes.
Are you not excited to prospect for potential Cosway Operator as your downlines?
Using WhatsApp To Chat with Prospect
Today I use WhatsApp to engage a conversation with my old classmate Elizebeth Yap( name has been modified for privacy reason) from my alumni, School of Housing, Building and Planning, Universiti Sains Malaysia, where I studied from 1974-1978.
Prospect Lists for Cosway Store Operators
It is essential to work out your Prospect Lists so that you can plan your Line of Actions to build your MLM Biz.
One of the good Prospect List is your old classmates from schools, colleges and universities, wherever applicable.
Here I have posted a few photos of my old classmates from Universiti Sains Malaysia. I would be engage in continuous talks with them on prospecting for Cosway Store Operators.
The WhatsApp Chat for MLM Network Building
Here is the conversation:
How To Prospect for Cosway Store Operator.
Giap:
I discover that Cosway offer free Cosway shop for you to operate.
I've applied for one and waiting for approval.
Are you keen to operate one?

Elizebeth:
As a stockist, *I better not * coz not I do not have family/ friends here to help out. Plus there also is already one Cosway at my Taman. Can help out if you r operating though.
Giap:
You can identify new area to propose to Cosway.
It's interesting idea that you are happy to do some part time work in my Cosway shop. Let's see.
You can partner with a good friend to operate a Cosway shop.
You can identify good location even in Penang.
Elizebeth:
Emmh It is d Daily Long hours which are difficult to handle n finding people to cover you when you want to take off
Giap:
yes, the long hours are most challenging.
There are 2 types of Cosway shops. First one is the free store concept. The second one is called Leader Center where it is required only 44 hours/week for operation.
The first one, when it is located in shopping centre, you have to follow their fixed shop operating times.
When it is not in shopping centre , the first one need 70 hours/week
Elizebeth:
Only like office working hours then
Giap:
In some location, it is workable to operate from 10am to 7 pm.
Elizebeth:
...still rather too tied down. Would rather be available to help you out now n then on prior arrangemen
Giap:
ok, likely that you wouldn't work in Cosway shop where people pay the assistant at RM4/hour. Your rate is RM40/hour, right? lol.
Elizebeth:
I wasn't thinking any pay just some petrol n food money for d day
Giap:
ok, good. I take note of that.
Elizebeth:
Have other shop sitters on your list too
Giap:
ok, thank you
Elizebeth:
TG, Thank you so much for asking. And yes I m serious if available I can help out. Don't worry about payment.
Suddenly I remember I have an old but fit 80yr old Friend in Shah Alam... Can include her in d list of potential emergency shop sitters too.
Giap:
yes, thank you, we can have a community of friends, for social and health learning plus many other good pursuits.
Good ideas, that sprouted from this conversation. Good one.
You know, Cosway is a MLM biz: we need to build networks.
So if you know of anyone who may like the idea of opening free Cosway shop, please help me by letting them know. Any location in Malaysia will do if suitable.

Elizebeth:
Thank you.
What's Next After This First WhatsApp Chat on Prospecting
1. This is only the first chat and I have many chances to chat with Elizebeth on Cosway.
2. Elizebeth is not keen to operate a Cosway Store due to these reasons and if I can find answers to these items, she can be activated and may have interest in Cosway Store:
a. She is alone without any partner to help out to manage the store.
b. She is worried about the long tied up hours of operating a Cosway Store.
3. She is keen to have social activity by helping in my future store.
4. She has a 80 year old friend who is fit and happy to help out in my future store.
5. If I can arrange for her and her friends to help out in my future store, these possibilities are all viable:
a. If they see the real things in the Cosway Store and I can have many more talks with them in person, they can be good consumers and this can lead to them joining Cosway as member.
b. From item (a), this may lead to them willing to operate future Cosway Store.
6. From this first WhatsApp chat, which may only consume 15 minutes of my time, I get to know the above information.
I could get her and her friend to help out in my future shop and there would be new positive development from there.
Even though she is not interested, I pave the way for future engagement which would be good for my Cosway biz.
How To Use WhatsApp Web on Your Computer
I use WhatsApp with my laptop instead of my mobile phone, almost all the time, except when I am out of my office or home, then I have to us my mobile.
Work on the laptop for WhatsApp is very productive and fast for me.
Here is the link to use WhatsApp Web on your computer:
To get started with WhatsApp Web
Visit https://web.whatsapp.com/ on your computer.
Open WhatsApp on your phone.
On Android: in the Chats screen > Menu > WhatsApp Web.
On Nokia S60 and Windows Phone: go to Menu > WhatsApp Web.
On iPhone: go to Settings > WhatsApp Web. ...
Scan the QR Code on your computer screen from your phone.
WhatsApp FAQ - How do I use WhatsApp Web?
https://www.whatsapp.com/faq/en/web/28080003
Some of the names stated here are pseudonyms. Their actual names have been concealed for privacy reasons.
Articles from QTeam: Building Networks for Recurring Income
Articles from QHealth: Vitality for Life
Articles from Giap Personal Website
Rejoice:
Enjoy Life. Light Moments. Senses n Sensuous.
This Rejoice section is for articles about music, videos, stories that let you enjoy some light moments, to recharge, to energize after some long and continuous hard work.
Pro Styler

Is Like A Swiss Army Knife For WordPress!

It also has tons of features including the WP Glow "Drag & Drop" Page Builder, Sliders, Advanced Options and more!